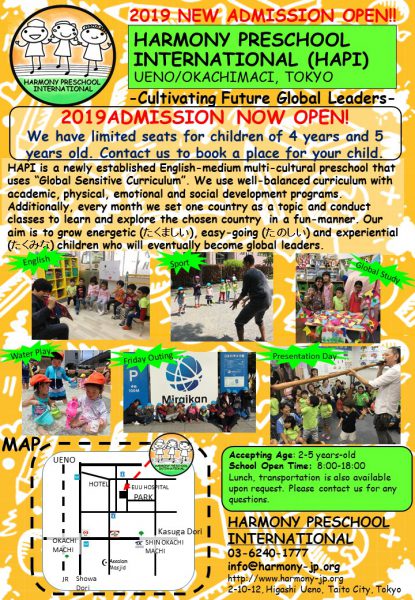 Thank you for your interest to enroll your child into our school.
We have limited seats for children of 4 years and 5 years old. Contact us to book a place for your child.
If you are interested, please have a visit on any weekdays upon request (10AM or 4PM).
Please show your interest through this website or e-mail with 1) Your Name 2) Child's name 3) Birthday of your child 4) Contact Number 5) Preferable schedule of School Visit.
We are looking forward to seeing you.
Thank you very much.